Reports and Quotations.
On request we can provide you with a comprehensive report on the condition of gutters, downpipes, roof and stormwater. A free quotation for rectification can the be submitted for your consideration.
Gutter installation and repairs in Wamberal & on the Central Coast.
We can re-new corroded or damaged gutter, downpipes and valley gutters covering all profiles. Whether you require a report, partial or full replacement we can accommodate your needs. We offer a high quality service to both domestic and commercial customers.
Cleaning gutters and leaf-guard installation.
Keeping guttering and roof valleys debris free should be a priority for all property owners. A build up may lead to property damage either internal and/or external. Blocking is also be a hazard in fire prone zones. We offer a cleaning and flushing service to remove these debris. Once clean we can install gutter-guard to help keep them that way.
So how do damaged and blocked gutter cause deeper problems?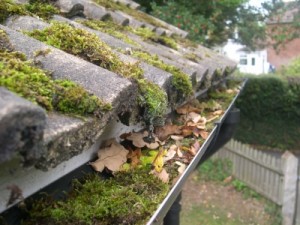 The majority of us come and go from our properties throughout the day, but few take a look to see how our gutters are looking.
So often people are not aware of any problems until it's too late. Generally they notice water coming in and then the inevitable results, such as rotted woodwork or dampness on their walls or ceilings.
Gutters need to be cleaned out on a regular basis so that they don't cause massive amounts of internal damage as a result.
Good maintenance of gutter work and piping should be a regular part of your ongoing maintenance. It's worth remembering that a house that's well looked after will keep its value way better.
Contact us anytime for a free discussion about your gutter cleaning or pipework requirements.